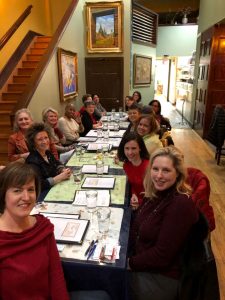 We now have Eight Chapters across three MidWest States! Click here to see the next event for our existing chapters
MWWN is a true grass-roots organization, and we are looking to add Chapters across the MidWest so women can have a safe, tolerant, inclusive place to talk and listen to concerns and ideas for the future of the country. 
We are starting small to have a big impact on our country, and we need your help. 
No matter where you live, from the suburbs of St. Louis, to a small town in Indiana, to a rural community in Wisconsin, MWWN can help you plan a Chapter Meeting in your area to get the conversation flowing! When you help plan a Chapter Meeting in your area, you will be meeting new friends, connecting with the community and be a part of a supportive and nurturing environment. 
We are political, but non-partisan. We welcome all view points and are respectful. This country will only come together when we stop the shouting and start listening. Be part of the listening revolution. 
Excited about the possibilities? Us too! Contact us to set up your own Chapter! MWWN will be with you every step of the way.