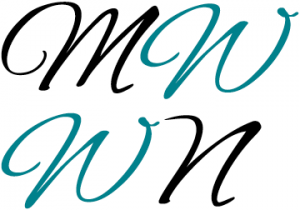 So how can you get involved?  We're glad you asked.  Here's a list of 20 different things you can do, starting with the easiest, low-commitment tasks to some dig-deep roles to go all-in.  Do one item from the top of the list, or pick a few or try to work through the whole list.
Sign up for the newsletter. It's really the absolute least you can do, just click here and enter your email address.
Go to a meeting and meet wonderful women who want to hear from you. Just click here to find a meeting in your corner of the Midwest, after you sign up for the newsletter.
Help organize a meeting. If there's not a Network Chapter in your town, then contact the Network and we'll help you set up a new group. We even have a Handbook that outlines how to organize a meeting!
Take a casserole to a woman in the Network who needs it.
Use your talents. Everyone has something they can offer so let's support each other.  Send us an email and maybe we can connect you with someone who needs your talent.  Even if your talent is that you're a really good listener.
Hire a woman from the Network to provide a service for you. Do you need a room painted or a plumber or a tax adviser or lawyer or doctor or any other service?  Consider a sister in the Network.
Tells us about yourself. What are your concerns and what issues do you worry about?  We are here to listen.
Everyone has problems from time to time. Be willing to accept help from other women in the Network when you need it.
Support a local business owned by a woman in the Network.
Tell a friend about the Network. Or even better, take a friend to a local Network meeting.  Or tell all your friends, and make new friends and tell them, and all of you can join the Network.
Listen to a woman in the MidWest, especially a woman you might not agree with politically or a woman who is a different age or socio-economic bracket. Really listen and try to help address that woman's concerns.
Use your talents to help mentor a woman in the Network who is starting a business.
Spend time visiting with a senior woman. Tell her about the Network if she can't make it to a meeting.  More importantly, listen to her.
Spend time mentoring a young woman.
Make time to share your experience with other women in the Network. If you have a job or career, offer guidance to other women in the Network considering that.  If you are a mother, offer guidance to women expecting who want advice.
Propose and write a piece for the newsletter. Email us for more information.
Plan to attend the annual MidWest Women Network National Convention.
Help organize the National Convention, because we should totally do that. It would be awesome and ton of fun!
So you are really all-in and totally committed! Maybe you can scratch that hard to reach spot in our back where the bra always itches?