Each Chapter is led by a facilitator, and we are working on adding profiles for each of these amazing women.
Chicago Chapter
Jennifer Betzen
Founder, MidWest Women Network
www.midwestwomen.org
I am a former newspaper journalist who founded MidWest Women Network in November, 2017.
After I stopped working a decade ago to raise my two children, I was looking for an organization to join that could connect me with other interesting women.
However, as a stay-at-home mom, traditional networking organizations weren't open to me because I didn't have a business.
So, with the support of my family, I created MidWest Women Network.
It is an organization where women from all backgrounds can join and have a voice. Women living in urban, rural and suburban communities can now use Network meetings as a formalized way to expand both their professional and personal networks. And, of course, we also have fun!
Thank you to everyone who as supported the Network during these last two years! I can't wait to keep growing and expanding the Network so women from across the MidWest can find support and friendship.
St. Louis Chapter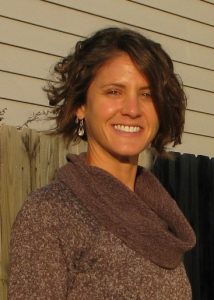 Stephanie Albanito
Founder, Full Circle Health Coaching Systems 
www.livelifefullcircle.com
Stephanie's passion for Health Coaching stems from her own transformational journey, as well as her love of holistic healing. Although her formal background is engineering, she feels that her life path has led her to her true purpose in Health Coaching. She founded Full Circle Health Coaching Systems in 2019 after completing her Health Coaching certificate through The Health Coach Institute.
Health is much more than just the food we eat or adding in exercise to our routine. Health comes in the form of mental, physical, and emotional wellbeing. When we are healthy in all of these areas of our lives, we are unstoppable! When these are in balance, we feel a sense of wholeness and empowerment.
As a Certified Health Coach, Stephanie helps clients who feel stuck around their health and wellness get unstuck, feel like themselves again, gain confidence and the energy they are craving by providing individualized support and accountability. She tailors her coaching system around every client's unique needs and lifestyle. This ensures they can develop healthy, gradual habit changes that are easily incorporated into their current schedule, but are also sustainable. Stephanie's goal as a coach is for clients to always leave her sessions with a new perspective and awareness around their nutrition and body/mind wisdom.
Stephanie has partnered with clients on various health related challenges such as weight loss, diabetes prevention, healthy habit incorporation, healthy intake, meal preparation, time management, stress reduction, exercise implementation and energy gain.